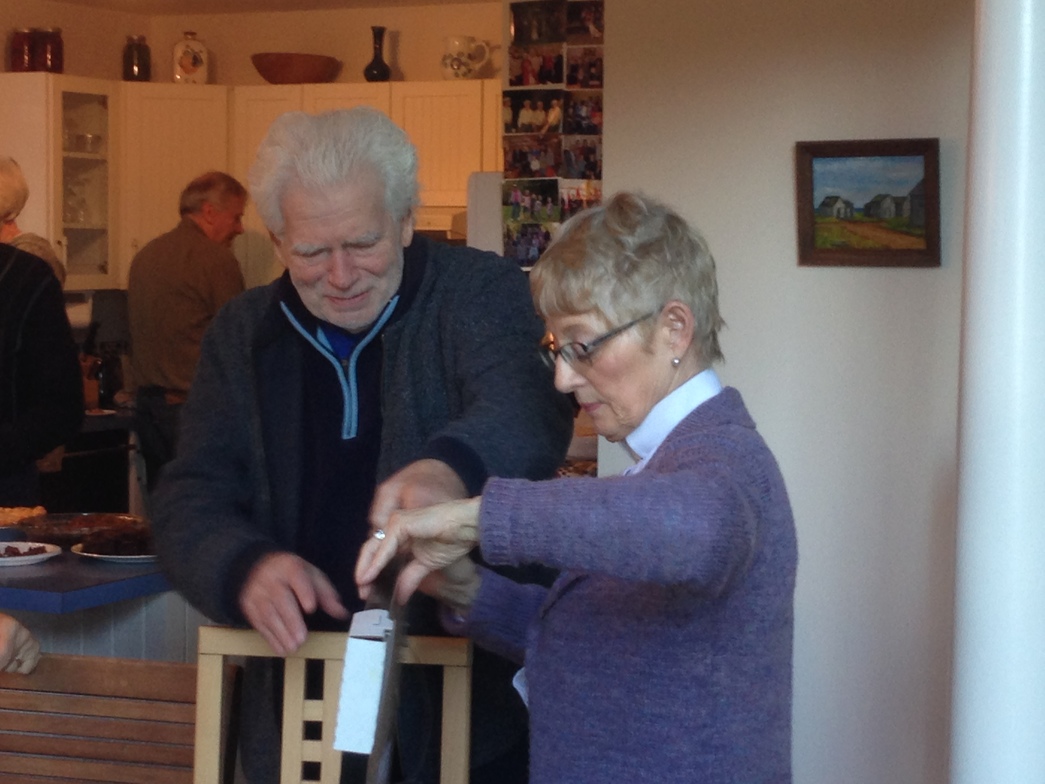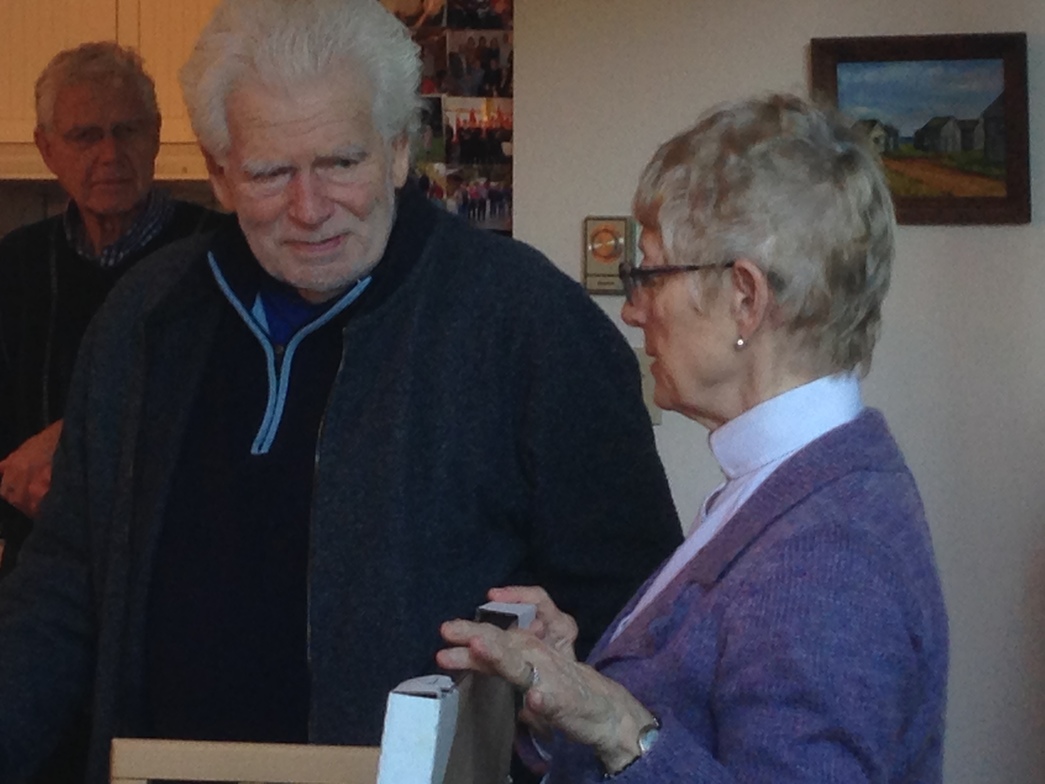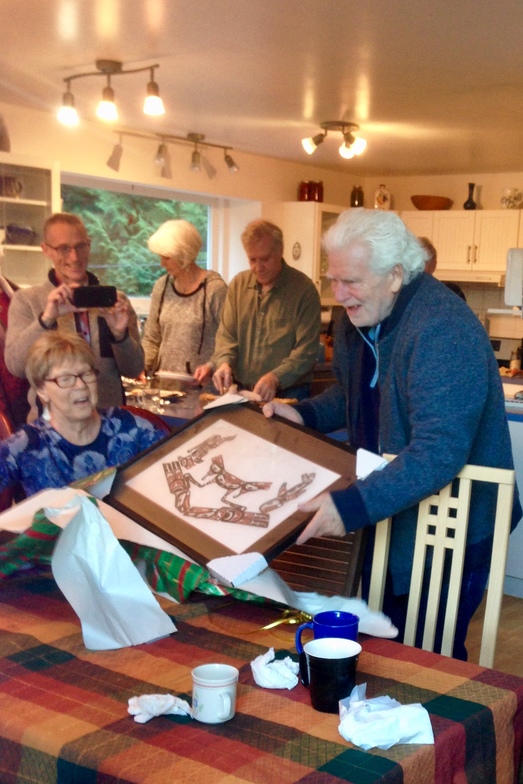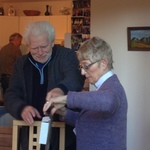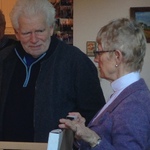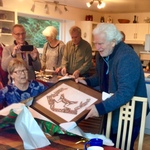 AS WE NOTED EARLIER:
Yes it is true. Ralph Griffiths, after many, many years of leadership at St. Margaret of Scotland church has finally decided to take a break.
To honour his steadfast commitment to our community we are having an "Appreciation POT LUCK lunch" for Ralph following the November 18th church service. We will gather at the home of Garth Walmsley.
AND SO, AFTER OUR SERVICE ON NOVEMBER 18TH WE HAD A GREAT CELEBRATION OF THE GIFTS THAT RALPH HAS GIVEN TO ST. MARGARET OF SCOTLAND CHURCH AND OUR COMMUNITY.
We met at the home of Garth Walmsley and had a feast prepared by various members of the community. Lots of good conversation and stories to relate. Our personal favorite is the "Don Clark" baked beans!
Ralph was presented with a special framed version of the Diocesan first nations celebratory print that was given to Ralph by Bishop logan on July 29, 2018 as part of the celebration of new ministry.
Each parish church in the Diocese was presented with a copy of this art which is prominentlhy displayed in our church. There are a very few individual presentations, of which Ralph was one of the recipients.
We managed to covertly retrieve the "rolled up" copy for framing as an acknowledgement of the esteem that we hold our Ralph in. Thanks to Judy Garland for the pictures that captured this event.
AND NO -- It is NOT true that Ralph will leave us anytime soon. He and Hans will continue to be the main resources for the St. Margaret of Scotland Food Bank. As always, your support of this very worthy and important ministry is very much appreciated.